The plan was to finish with the slot canyons, drive all the way to Zion, and camp there. In practice, we were running way late with no dinner, and found that if we wanted to cook dinner at the campground in Zion we'd be doing it after 11PM. So we started to look for food on the way.

No dice. In Utah, practically everything is closed on Sunday to begin with, and what little was left all closed at 10PM. We detoured to Panguitch in search of a fast food restaurant. No dice. The only thing we found was a single gas station mini mart that was still open, where we stuffed ourselves with microwave burgers, chips and chocolate milk and boy, did that stuff ever taste good. By the time we were done with that it was so late that there was nothing to do but crash in the first motel we came to, right in Panguitch. We vowed to be up and on the road early this time.
Monday, March 26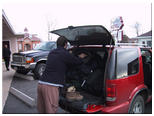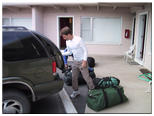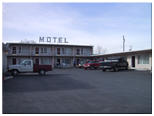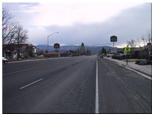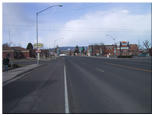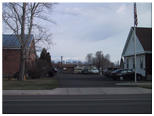 On the road at about 8:45AM. Not too bad. The drive to Zion is scenic of course.